Villa - Il Granaio: Agriturismo i nærheden Siena i Toscana, Castellina in chianti
---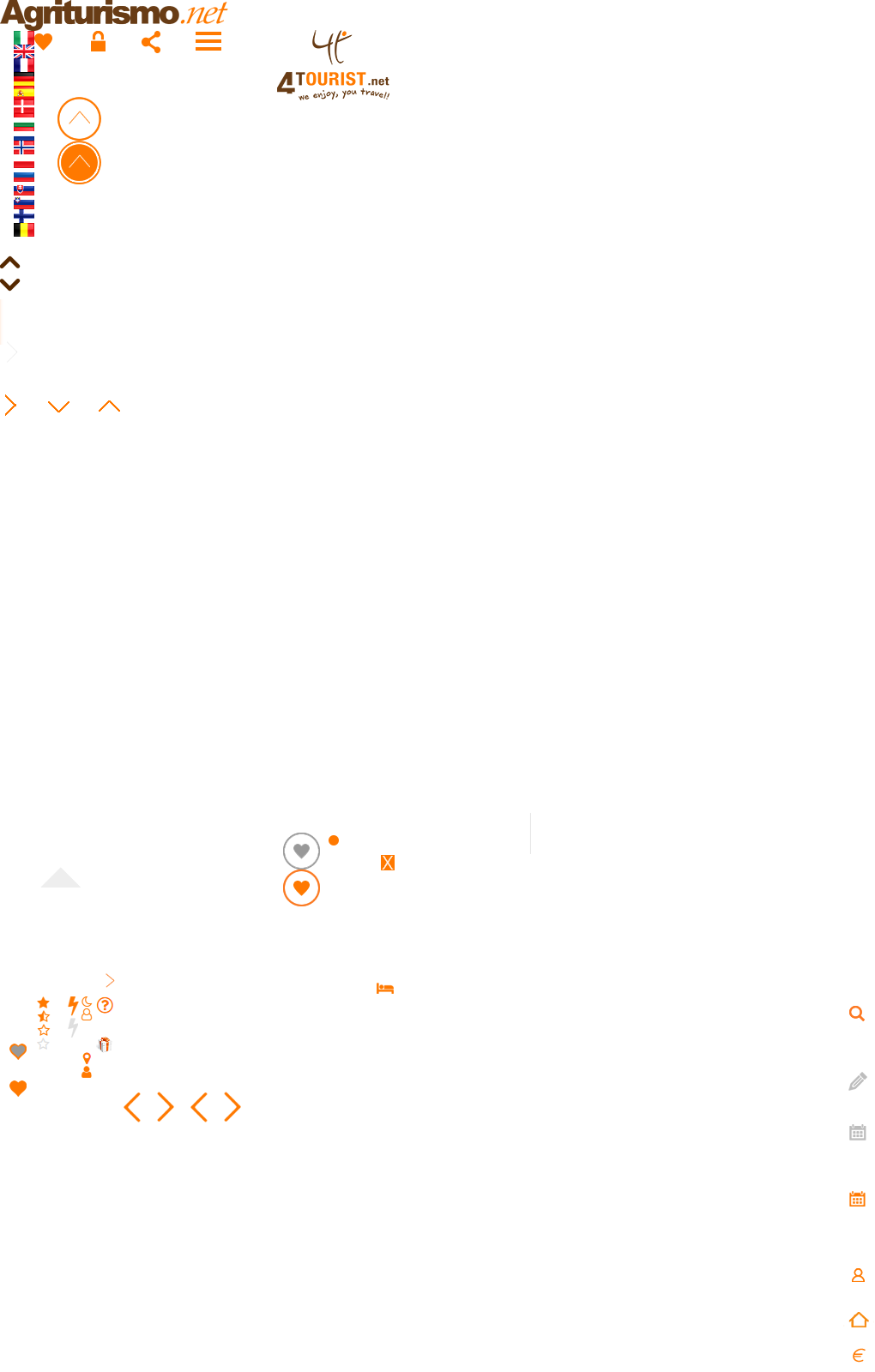 98
-
Stuehus
8.9
Villaen er en bygning fra det 17. århundrede med terracotta gulve og eksponeret loft med terracotta warping og terracotta mursten, der består af: i stueetagen: En stor stue på 110 kvadratmeter, med en stor original pejs, satellit farve-tv, stereo-radio-cd-afspiller, dvd-afspiller; et stort veludstyret køkken med: opvaskemaskine, stor elektrisk ovn, mikroovn, stort køleskab, brødrister, amerikansk kaffemaskine, elvarmer. enkeltværelse egnet til handicappede, kørestolsbrugere eller ældre med nedsat mobilitet. I dette værelse er der også en vaskemaskine og en håndvask. Badeværelse med bruser (også udstyret til handicappede) På første sal: Tre dobbeltværelser (med dobbeltseng eller på forespørgsel med to enkeltsenge), hver med eget badeværelse med bruser, håndvask og bidet. Et tredobbelt værelse (med en dobbeltseng og en enkeltseng eller på forespørgsel med tre enkeltsenge) med eget badeværelse med bruser. En suite til fire personer bestående af to værelser: den første med en dobbeltseng og en enkeltseng med badeværelse med karbad og den anden med indgang kun fra det første værelse med udsigt, med en enkeltseng og badeværelse med bruser. I det andet værelse kan enkeltseng i det første værelse flyttes på forespørgsel. Hvert værelse har en el-ventilator og hvert vindue har et myggenet. I hvert værelse er det muligt at tilføje en eller to campingpladser til børn op til 3 år. Vores gård har 2, der kan stilles til rådighed for gæsterne gratis. Huset er udstyret med jern, telte.
Faciliteter:
Satellit-tv
telefon og fax
vasketøj
køkken med vaskemaskine, køleskab, elektrisk ovn
opvarmning Fælles faciliteter :
swimmingpool (7 x 14 m)
privat parkering
Bondehus produkter salg
guidede ture.
Accommodation facilities
Valgfri betalte tjenesteydelser
Daglig rengøring (16.00€ Til tiden )