Sport: Camere in Agriturismo i nærheden Perugia i Umbria, Magione
---
Magione 1231
tilslutter sig tilbudet 'Bog med ro'
Mere info
8.8
" Beautiful accomodation with stunning swimmimg pool and amazing views to lake trassimeno! "
9 Anmeldelser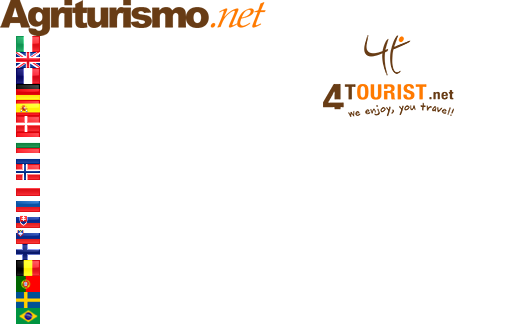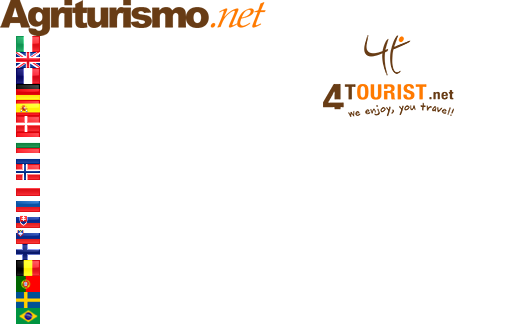 Fysisk velvære er et væsentligt element i individuel harmoni "mens sana in corpore sano" og et hovedmiddel til at erhverve trivsel og befri sig fra daglig stress. Svømmepøl Den store interne swimmingpool og den nærliggende olympiske swimmingpool giver dig mulighed for at øve forskellige former for svømning. For de mere hæslige repræsenterer spejlet af søen Trasimeno en yderligere mulighed for at svømme mod øerne ved solnedgang. Hest Det tætte og igangværende samarbejde med det nærmeste (kun 3 km) hestecenter giver Crazy Horse os mulighed for at tilbyde hesteelskere i alle aldre mulighed for at ride, fra kurser til børn til opdagelsen af ​​nogle af de smukkeste udsigter til zonen . Mountainbike Inde i Cantico ejendommen er der en smuk gratis gå ned vej til mountainbike. I et naturligt egetræskov er det et særligt sted for cykelelskere. motobike For de motobike elskere er de ulykker, der ser rundt i Trasimen søen indlejret Cantico della Natura ejendommen et rigtigt paradis fuld af meget interessante veje. Bike Lago Trasimeno bakker er rige med spor, der løber gennem højderygene og repræsenterer et sandt paradis for elskere af mountainbike ridning. For den der elsker at slappe af ved kanten af ​​søen, kører et cykelbane, der for nylig blev oprettet, næsten hele omkredsen. De 42 hektar af Cantico ejendom er en attraktion for lokale cyklister for deres betagende udsigt og for deres vanskeligheder med deres spor. For at fuldføre billedet går et af de mest kendte spor af frit fald ned til midten af ​​skoven. Takket være det værdifulde samarbejde med specialistbutikken Matè, som ligger 4 km fra gården, er det muligt at: * Lej fremragende mountainbikes eller cykler til konkurrencedygtige priser på en tur * Deltag i grupperejser, forskellige hver dag * Organiser nat udflugter til små grupper Alle kommer med den nødvendige tekniske assistance, hvor det er relevant Vandsport Den nærliggende sø Trasimeno, første spejl af vand i centrum af Italien for så vidt angår størrelse, gør det muligt for Cantico at blive det ideelle stop for elskere af den vitale væske. Samarbejdet med de specialiserede klubber giver mulighed for en blanding af forskellige aktiviteter: * vind * surfe * kano * fiskeri * bådture på søen Trekking Den store ejendom (43 hektar), der grænser op til andre åbne ejendomme på Trasimeno bakkerne, gør det muligt for elskere at gå og vælge mellem: * Stier med flot panoramaudsigt over søen og Perugian-dalen * Corners af intens natur, midt i skovene af egetræer og jordbær træer, hvor det er let at komme på tværs af porcini svampe, et hår eller følge sporene af en vildsvin på jagt efter bløde rødder. Samarbejdet med det lokale kontor i Centro Alpino Italiano (CAI) giver os mulighed for at arrangere udflugter, individuelt eller i grupper, på bakkerne i Trasimeno og i de andre bjergrige zoner i vores region. Varmluftsballon tur over søen Trasimeno For inspirationsindehavere, en fantastisk varmluftsballongtur, der forlader ved daggry med en særlig morgenmad under flyvning med champagne og jordbær Tour i helikopter over søen Trasimeno For spændingssøgere er det muligt at kigge over søen Trasimeno og de omkringliggende områder i Umbrien og Toscana i en helikopter. Fem til side fodbold og tennis Kun 3 km væk er der sportscenteret Magione udstyret med fem til side fodboldbaner og tennisbaner. Golf For elskere af golf er ejendommen et ideelt sted, der ligger ved krydset mellem tre golfbaner med forskellige størrelser og karakteristika.
Vælg indkvartering

Tilgængelighed

for fleksible datoer
The search with flexible dates has found also the following availabilities in the property. Please look for which dates you prefer and make your reservation.
Tilmeld dig vores nyhedsbrev og modtag vores tilbud og seneste Nyheder.

Obs! Kontroller om der er en fejl!